Nel centro di Milano esiste un luogo dimenticato, sepolto dal cemento e dall'indifferenza, lontano eppur vicino al rumore della città, distante ma rasente le vie del consumismo più sfrenato. Questo luogo è intriso di lacrime e di addii, è un binario situato al di sotto della stazione ferroviaria centrale della città e ha numero 21. Partenze senza ritorno per centinaia di persone convogliate nei bui e squallidi vagoni in legno e lamiere, trainati per giorni al freddo verso la più bieca delle destinazioni: i campi di sterminio di Auschwitz-Birkenau, Bergen Belsen, Mauthausen, altri campi italiani.
Il treno che scivolava lungo il binaro numero 21, un tempo adibito al trasporto di pacchi e corrispondenza, tra il 1943 e il 1945 fu il tragico mezzo di trasporto che condusse alla morte innocenti esseri umani, vittime dell'indifferenza di tutti coloro che sapevano quel che accadeva e voltavano la faccia verso un'altra direzione. Il 30 gennaio del 1944 faceva freddo a Milano, spinti e affastellati come lettere senza testo 605 persone smisero di calpestare la terra per sprofondare nell'inferno. Ritornarono solo in 22.
Ancora oggi il binario è lì, qualche metro sotto i piedi che calcano noncuranti il suolo un tempo proibito a tutti quei deportati. Prima dei forni crematori e delle camera a gas è l'indifferenza che stermina.
In the center of Milan there is a forgotten place, buried by indifference, far away near the noise of the city, distant but close to the streets of the most unbridled consumerism. This place is full of tears and goodbyes, it is a platform located below the central railway station of the city and has number 21. Departures without return for hundreds of people piped in the dark and squalid wooden wagons and plates, towed for days to cold to the most sinister of the destinations: the extermination camps of Auschwitz-Birkenau, Bergen Belsen, Mauthausen, other camps.
The train that slid along the binar number 21, once used to transport parcels and correspondence, between 1943 and 1945 was the tragic means of transport that led to the death of innocent human beings, victims of the indifference of all those who knew that that happened and turned the face to another direction. January 30, 1944 was cold in Milan, pushed and bundled as letters without text 605 people stopped trampling the earth to sink into hell. They returned only in 22.
Even today the track is there, a few feet below the feet that carelessly kick the ground once forbidden to all those deportees. Before the crematory ovens and the gas chambers is the indifference that exterminates.
Luciano Lapadula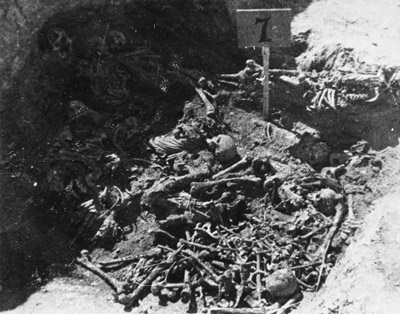 © COPYRIGHT: Do Not Copy. Contact the writer for info
Divieto di copia e riproduzione. Contattare l'autore per info e disponibilità
Follow Me on Instagram:
https://www.instagram.com/iamlucianolapadula/
Follow Me on Facebook: